This Spring Break unlock your creative side with a variety of fun virtual and interactive programs that will have you exercising your creative genius. Some programs require registration, others will be available online through links from our website.

Registration for selected programs is now closed.

You will be emailed your Zoom invite and instructions for pickup of program kits starting April 8. All Spring Break programs are free!
Social Media Events
Check us out on Facebook (@myWPL), Instagram (@mywpl), and Twitter (@WoodstockLib)
Junior Coders: Spring Break Edition (6-10 yrs)
Monday, April 12: 10 am
WPL YouTube Channel.
Click here at 10 am to view the video!
Lights, camera, action! It's so easy to make your own stop-motion animation movie, right at home! Learn what digital programs are available for you to create your own cinematic masterpiece.
Across Canada, eh! Challenge (12+ years)
Monday, April 12: 2 pm
Click here to give it a try!
Make your way across Canada by completing a series of virtual puzzles and activities. Take part in various Canadian traditions as you make your way from sea to shining sea! From skating on the Rideau Canal in Ontario, to dog sledding in the Yukon, this challenge is truly Canadian brain teaser!
Family Kahoot Trivia (Family)
Wednesday, April 14: 2 pm
Click here at 2 pm on April 14 to take part!

Join us on YouTube for an hour of family friendly trivia using the Kahoot trivia website. Questions will be family friendly and fun for all ages.
I Spy Silly Science (6-12 years)
Wednesday, April 14: 10 am
Click here to give it a try!
Test your I Spy skills with a virtual challenge! Take a look at the scene we've created and see if you can answer each question.
Escape Room for Kids (6-12 years)
Thursday, April 15: 10 am
Click here to give it a try!
Oh no! Some of your favourite book, TV, and movie characters are trapped in a mad scientist's lab! Complete a series of virtual puzzles and activities to help them escape.
Battle of the Books (6-12 years)
Friday, April 16 starting at 10 am
All WPL social media platforms
Prepare for a series of duels in Battle of the Books! Watch for hourly battles throughout the morning on our social media feeds and vote for your top children's books in the comments.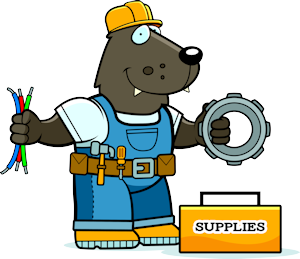 Interactive Events
Oddball: the Interactive Movie (Family)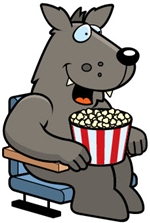 Saturday, April 10
Kit pick up starting Thursday, April 8 at 10 am.
No registration required.
Enjoy an interactive movie experience, from the comfort of your own home! Gather the family, pop some popcorn, and watch the story of Oddball, a mischievous dog tasked to protect a penguin sanctuary in Australia. To participate: pick up your movie kit from the library, it's filled with fun props and activities to really get you in the movie! Then, borrow Oddball from Hoopla (you'll need a Hoopla account and your library info).
Limited kits available, please contact Gillian: This email address is being protected from spambots. You need JavaScript enabled to view it. if you have any questions about getting set up with Hoopla. Unable to pickup a kit? Download the Interactive instructions here.
Woodstock Scavenger Hunt (6-10 years)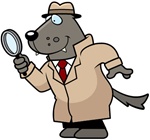 Begins Tuesday, April 13

Pick up your scavenger hunt sheet from the children's desk beginning at 10 am
Entry deadline for completed sheets is Monday, April 19 at 8:30 pm
Grab your walking shoes and join us for a local scavenger hunt! Begin at the library where you can pick up your scavenger hunt sheet from the curbside pickup table, then use our interactive online map to visit Woodstock landmarks and places to learn interesting facts about your city. Answer questions along the way and submit your completed scavenger hunt sheet to the library for a chance to win a prize! Ballot box for submissions will be located at the curbside pickup desk, draw for prizes will take place on April 20, 2021.
Registered Programs
Zoom Young Writer's Workshop with Vikki VanSickle (8-12 years)
Attention avid writers! Award-winning author, Vikki VanSickle, is leading this workshop for young writers looking to boost their writing game. Learn a variety of tips and tricks to take your writing skills to the next level.
Date/Time
Registration
Tue Apr 13
2-3 pm
Program is full
Zoom What's Cooking LIVE (12-15 years)
We're off to the kitchen for this Zoom program! Learn how to make a selection of simple, healthy (but delicious!) breakfast recipes, including banana pancakes, energy bites, and a smoothie option. Participants will receive a list of pancake recipe ingredients in advance so they can join in the cooking fun!
Date
Registration

Tue Apr 13
7-8 pm

Program is full
Zoom Kids' Craft Club LIVE (6-12 years)
Attention young craft lovers! In this hands-on craft program, participants will create string art using a kit from the library. This Zoom program will show you how to create a masterpiece from a plank of wood that you can hang on your wall when you're finished! Grown-up supervision is recommended.
Instructions
Template
Date/Time
Registration
Thu Apr 15
2-3 pm
Program is full
Zoom Full STEAM Ahead LIVE (7-12 years)
Harry Potter Circuit Wands
Calling all young witches and wizards! Join us for a magical hands-on STEAM activity to learn how to make your own Harry Potter circuit wand! Using a kit from the library, this Zoom program will show you how to make your own circuit wand that lights up on command! Grown-up supervision is recommended.
Instructions
Date/Time
Registration
Fri Apr 16
2-3 pm
Program is full