We've Gone Digital! Our programs are now available online through our website, Facebook, Instagram, on our YouTube channel, and even live through Zoom! Check back often for updates!
Take & Make Craft Kits (Family)
Pick up your monthly kit beginning March 15
Take & Make Craft Kits have arrived at WPL! A limited number of monthly kits will be available on a first-come-first-served basis at the Children's Reference Desk. Each kit will include items to create a craft and an instruction sheet for a fun, at-home activity that is sure to engage and entertain!
Social Media Watchlist
Check us out on Facebook (@myWPL), Instagram (@mywpl), and Twitter (@WoodstockLib) to add some fun and informative moments to your day. Posts are live at 10 am daily.
Mondays:
Junior Coders (6-10 years):
Explore the world of computer coding with simple activities, book ideas, and resource recommendations aimed at introducing kids to this quickly evolving skillset.
Mondays, Mar 1, 15

Origami Unplugged


Code your Name Necklace


Coding Picture Books


Junior Coders' Book List


Code a Robot
Tuesdays:
I Spy (6-12 years):
Test your I Spy skills with a virtual challenge! Take a look at the scene we've created and see if you can answer each question.
2021:
Mar 1: Somewhere Over the Rainbow
Feb 1: Valentine Fun!
Jan 4: Winter Wonderland

2020:
May 12: Beach Day
June 2: Forest
June 16: Canada
July 7: Candy Shop
July 21: At the Library
Aug 4: In the Park
Aug 18: My Garden
Sep 8: Back to School
Oct 2: Fall Hauntings
Nov 3: I Spy in Space
Dec 1: Happy Holidays!
Lego Challenge (Family):
Children's staff will be posting a Lego challenge for families to test your building skills.
Mar 9, 23
Saturdays:
Saturday Story & Craft (2-5 years):
Each week we'll highlight a great picture book you can share with your child and an easy craft you can make together. Weekly, Jan 16-Mar 27.
Special Events:
PD Day Escape Room: Snowman Party
Friday, Jan 22
Frosty the Snowman and his pals are planning a fantastic winter wonderland party. But they have a lot of organizing to do before the guests arrive. Can you help them get organized and prepared for the party in Winter Wonderland? Accept this challenge here!
Spring/Summer 2020 Events:
Wed. May 6: Learning at Home Guide
Wed. May 20: Kids Escape Room Challenge: Library Lockout
Wed. June 17: Kids Escape Room Challenge: Rockin' Road Trip
Mon. July 20: Kids Escape Room Challenge: Camping with Bugs
Sat. Nov 14: Kids Escape Room Challenge: The Big Bad Wolf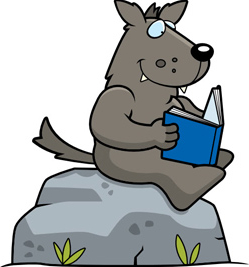 YouTube Programs
Maker Lab (6-12 years)
Join us monthly for virtual Maker Lab where we will build, craft, and experiment using items readily available in your home. Come explore with us!
Feb 24: Magazine Strip Art


Polar Bear Silhouette Template
Mar 24: Coming soon!
Shelf Talks for Kids (Family)
Looking for something new to read? Join us bi-weekly on Friday mornings as we book talk our top new books and old favourites for kids and teens. Mar 5, 19

Feb 19: Woke Books for Teens
Feb 5: Picture Books for Difficult Conversations
Jan 22: Picture Books about Feelings
Jan 8: Graphic Novel Adaptations
Dec 18: "Rick Riordan Presents" Series
Dec 4: Non-Fiction for Reluctant and Struggling Readers
Nov 20: A Book of Sleep
Nov 6: Interactive Picture Books
Full STEAM Ahead! (6-12 years)
A monthly YouTube program that features fun STEAM activities for budding scientists, engineers, and artists!
Saturdays, Mar 13
Past videos:
Feb 20: DIY Super Bouncy Balls
Jan 16: Melting Snowman Experiment
Dec 19: Mason Jar Snow Globes
Nov 21: Hot Chocolate Goop
Nov 7: Snowstorm in a Jar
Oct 24: Craft Stick Catapult
Oct 10: Rain Painting
May 11: Fluffy Slime
May 25: Sidewalk Chalk Paint

Baby and Toddler Rhyme Time (birth-35 months)
Tune in for some of our favourite rhymes and songs that you can do at home with your babies or toddlers! New videos January 15, 29, February 12, 26.
NEW Videos!
Feb 26: Winter Rhymes & Songs
Feb 12: Food Rhymes & Songs
Jan 29: Standing Rhymes & Songs
Jan 15: Body Part Rhymes & Songs
Dec 11: More Scarf Rhymes
Nov 27: Nursery Rhymes
Nov 13: Bedtime Songs
Spring/Summer 2020:
May 1: Baby Tickle Rhymes
May 15: Scarf Rhymes
May 29: Shaker Rhymes
June 12: Bounce Rhymes
June 26: Heather's Favourite Interactive Songs
Family Day Storytime with Vikki Vansickle
Saturday, Feb 13, Noon
Celebrate Family Day with a fabulous story! Tune in to our YouTube channel as author Vickki Vansickle shares her newly released picture book, Anonymouse.
Missed the date? You can still view the video here!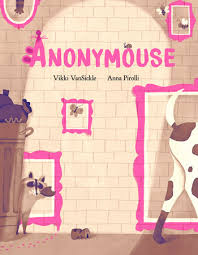 Past Program Videos
Craft Club (6-12 years)
Children's staff will be posting fun how-to craft videos for kids. Just grab the supplies you need and get crafty!
July 7: Paper Roll Koi Fish
July 21: Glitter (Sensory) Jars
Aug 4: Pet & Plant Rocks
Aug 18: Pine Cone Hedgehogs