What is Curbside Pickup?
Curbside Pickup is a new service offered by the Library while the building remains closed due to the COVID-19 pandemic. This service can be used to pick up holds from the library without entering the building.
NOTE: This service will begin by clearing the backlog of holds currently waiting in the building. New holds can be placed as of Tuesday, May 26 at 10 am.
How does Curbside Pickup Work?
Library staff will contact you when you have holds to pick up and schedule you for your 10 minute pickup window.
When it is time for your scheduled pickup window, please:
Please arrive on time for your pickup window
Park in the lot across Hunter Street from the library
Call the library at 519-539-4801, ext. 3004
Give the staff person your name and library card number
Watch and wait as library staff bring your holds in a bag to a table outside of the front doors of the library.
Once the staff member has re-entered the library, you may approach the table and retrieve your items.
Your items will already be checked out on your account
Enjoy!
Can I return Items to the Library?
The return chute will open on Wednesday, May 20, 2020.
All library materials can be returned through the chute after this point.
PLEASE:
Put your loose library items in the chute (no bags or boxes).
Expect items to remain checked out on your card for at least 72 hours while they are quarantined. No fines will accrue during quarantine time.
Keep your donations at home (for now!).
Check the library website frequently for updates.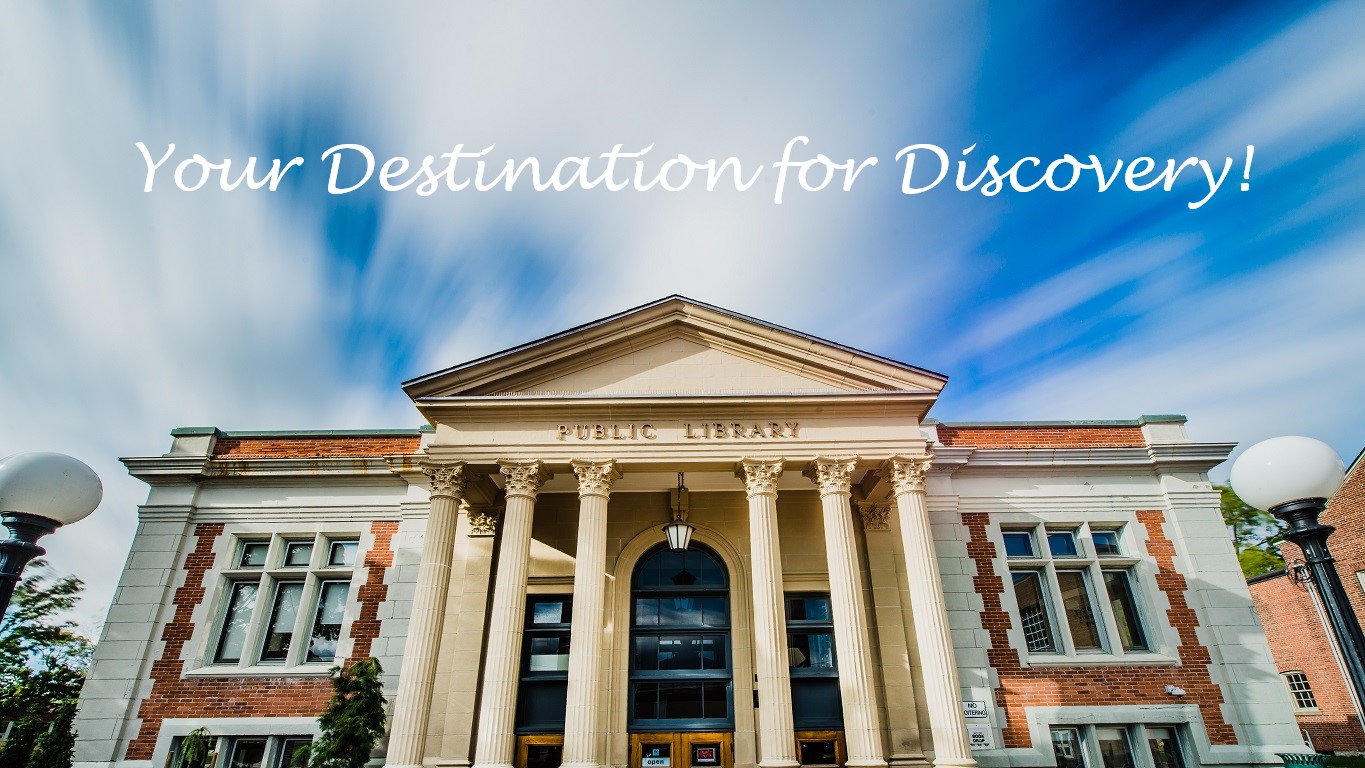 Important Dates and FAQ
Dates
Wednesday, May 20: Return chute opens
Thursday, May 21: Library staff will begin scheduling pickup times for materials currently on hold
Monday, May 25: Curbside Pickup begins
Tuesday, May 26: Placing new holds begins online and by phone at 10 am
FAQ
Are my holds "clean"? All materials in the library are being handled by staff using personal protective equipment. All materials returned to the library will be quarantined for the recommended 72 hours before they are checked in.
Can I walk to the library for my pickup? Yes. Please stay at least 6 feet from the table as library staff bring out your items.
I have mobility/other challenges, can you put my items in my trunk? Yes. Please let staff know about any accommodations you may need when we call to schedule your pickup time. You may be asked to give us your license plate number so we can correctly identify your car.
I don't have a cell phone to call the library when I arrive - what should I do? Please let staff know that you do not have a cell phone when we call to schedule your pickup time. We will make arrangements on a case-by-case basis.
My family has more than one card with holds ready to pick up. Can I get them all at the same time? Yes. Please let staff know about any other cards that may have items ready for pickup when they call you to schedule a pickup time. We will do our best to arrange for one family pickup.
What happens if I miss my pickup window/need to change my pickup time? In consideration of physical distancing measures and tight timelines, please do not arrive outside of your scheduled pickup window. Should you need to change/rebook your pickup time, please contact the library at 519-539-4801 M-F 10 am-5 pm
My library card is expired/there is a problem with my card - what should I do? Please contact the library at 519-539-4801 M-F 10 am-5 pm or through our contact form here and staff will assist you.
I have an eCard - can I borrow books? Not at this time. eCards can be changed to a regular borrower's card once the library reopens to the public. Continue to use our amazing electronic resources for books, movies, and music in the mean time!
When are you reopening to the public? We miss you too! We don't know for sure. Be sure to check out our eResources, as well as our digital programming for kids, teens, and adults while we wait to see each other in person again.
Curbside Pickup marks phase one of the Library's Pandemic Recovery Plan. View the full plan here.