We've made some changes to serve you better!
Starting January 1, 2021, Woodstock Public Library has consolidated all of your favourite eBooks and eAudiobooks together on one platform - cloudLibrary! CloudLibrary already provides you tens of thousands of free eBooks and eAudiobooks with your library card.
What does this mean for you? More titles, more copies, faster hold fulfillment, and more content available to you sooner, on one platform! CloudLibrary - and Hoopla for limited on-demand titles - are the available platforms for eBooks and eAudiobooks as we transition away from Overdrive and Libby. The Overdrive/Libby platform has been discontinued.
Why did this change happen?
Woodstock Public Library is continually looking at ways to improve opportunities and services for our community. The decision to have cloudLibrary as the primary platform for eBooks and eAudiobooks is based on a number of factors, including patron feedback, new demands, and accessibility. We believe cloudLibrary provides a more user-friendly interface and better availability of items with a smaller number of libraries sharing their collections through cloudLink Ontario. The hottest books may still have a holds list, but wait times will be significantly shorter due to fewer people trying to access the same titles.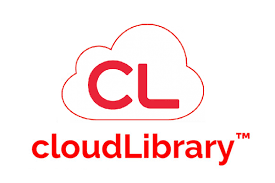 FAQ
If I already have an account with Overdrive/Libby, do I need to sign up for an account with cloudLibrary?
Yes. You will need to sign up for an account with cloudLibrary, but it is very easy to do! Download the cloudLibrary app on your smartphone or tablet and simply follow the prompts to find Woodstock Public Library and sign in using your library card. EInk (e.g. Kobo Aura) and desktop computer users can also access cloudLibrary by visiting www.yourcloudlibrary.com to set up and access your account.
What training is available?
Library staff can assist with basic information about using cloudLibrary. The library also offers cloudLibrary technology training programs on occasion. For more in-depth help, you can set up a Book-a-Librarian appointment for assistance, or download our Getting Started with cloudLibrary guide here. Videos, user guides, and troubleshooting assistance can also be found directly through cloudLibrary's website.